Sharing data
Sharing research data has numerous benefits including facilitating new collaborations and allowing new research questions to be answered. Data sharing is also mandated by many research funders and publishers. Following the steps below will help make your data FAIR (Findable, Accessible, Interoperable and Re-useable) in line with the principles backed by Horizon2020 and academics across many disciplines.
How to share your data:
Repositories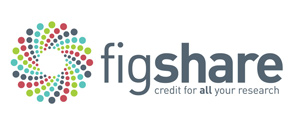 ‌Where possible we recommend using the University's supported institutional research data repository, Figshare, an easy to use cloud-based platform that can securely store and organise your research data and publish selected datasets that support your research, making these discoverable and citable. Figshare allows you to store your outputs in any file format, provides a citable DOI for public outputs and adheres to funder compliance; many funders mandate that projects they fund must publish supporting data. It can also help to make your data outputs Findable, Accessible, Interoperable and Reusable (FAIR) and reflects the University's support of Open Research. Contact the RDM Team for more information on accessing and using Figshare.
If you would prefer a discipline-specific data repository, you can find one for your subject via Re3data.org. Some funders expect data to be deposited in specific data centres e.g. ESRC and NERC support dedicated data centres. Also consider whether any agreements with your collaborators include requirements for data deposit.
Data Papers
A data paper is a journal article that describes a dataset including detailed sections on the rationale and collection methods. Data papers are not generally considered to be prior publication if the authors want to publish an analysis of the same dataset. An illustrative list of data journals is offered by the Data@Mlibrary blog.
Supplementary information
There is a move away from using supplementary information attached to journal articles for sharing data because repositories are considered to be better suited to ensure long-term preservation and access to the data. If you are going to share data as supplementary information the following steps will help make sure that your data can be understood and used by others:
Check that the journal you are submitting to accepts data in an appropriate file format
Check the file size limit for supplementary information in the journal you are submitting to
Licensing your data
Licensing research data makes it clear to others what they can and cannot do with your research data – protecting the researchers' rights and maximising re-use.
The most common licenses applied to data are Creative Commons licences which are recognised around the world. You can choose the most appropriate licence for your data on the Creative Commons website.
These are not the only licences available, for example government data is frequently licensed under the Open Government License. If you are working with software you should consider using a software-specific license.
Restricting access to data
It may not be possible to share data due to:
legal requirements – to comply with the Data Protection Act. Guidance is available from the University's Data Protection website and data protection online course, and further advice is available from the Information Governance Office.
ethical concerns – if your data includes sensitive or confidential data where no consent for sharing has been given. For guidance, see the University's research ethics pages.
licence restrictions – if you are using data owned by third parties and don't have the rights to share.
commercial concerns - if your data has financial value or potential for patents. For guidance contact The University of Manchester Innovation Factory.
export controls - where technologies (including data) may be misused for human rights violations, terrorist acts or the development of weapons of mass destructions, they may be subject to UK Export Data Law, and require an export licence from the Export Control Organisation (ECO). The ECO provides online checker tools to help establish if a licence is required.
Nonetheless, most research data can be shared using a combination of informed consent, anonymisation and controlling access to data. If you have gained informed consent then you can share your data in repositories offering restricted access such as the UK Data Service.
Embargoing data
Sometimes you may wish to prevent others having access to your research data for a short period of time before it becomes publicly available; you can do this by applying an embargo. Many funders will accept short embargoes but it is important to check your funders' policy.
Citing data
Data citation enables others to find the data, enable reuse and allows the impact of data to be tracked. The exact format and placement of a data citation may be vary according to the journal or monograph. The key elements to include are:
Creator (Publication Year): Title. Publisher. Identifier.
In this example, the 'identifier' is a digital object identifier (DOI):
Where appropriate you may also wish to include information about the Version and Resource Type. If so, the recommended form is as follows:
Creator (Publication Year): Title. Version. Publisher. Resource Type. Identifier
For more information, see the DCC guide How to cite datasets and link to publications.
Further support
If you are a Postgraduate Research Student please also see our page Sharing your thesis research data and guidance document eThesis submission: research data.
You can contact the Research Data Management service for further information or assistance.