Using our collections and sources
The Library provides access to a wide range of material to support and advance your research in the most appropriate and cost-effective way.
‌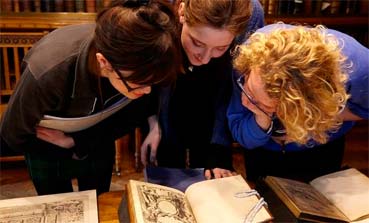 ‌We develop our collections and stimulate new ways to exploit these resources, with a focus on the University's research priorities.
We negotiate licence terms and provide access to text mining datasets so that researchers can make best use of our digital collections.
Our low-use research material is carefully stored at our off-site Research Reserve and we provide an efficient retrieval service.
Our Special Collections are truly world-leading.
Further information