My Learning Essentials for staff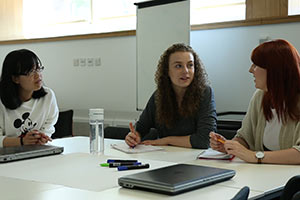 ‌My Learning Essentials is the Library's award-winning skills support programme. It offers face to face and online support across a variety of topics.
There are two pathways into using MLE. You can embed the resources and support at a programme or course level and ensure that specific skills and resources are emphasised to a cohort of students or you may recommend that students take advantage of the bookable workshops and always accessible online resources as an individual learner.
The strength of the embedded programme lies in the blended learning approach and the opportunity to work in partnership with Library specialists to ensure that the support matches the learning objectives and needs of your students.


The open programme allows for flexible, real-time recommendations when students may need additional support or opportunities to gain or improve key skills.