Melland Schill lectures
"The Melland Schill lectures given at Manchester University often resulted in wonderful books and some real gems... (It would be) wonderful to see them digitised and made available again to a wider public."
In partnership with the School of Law and Manchester University Press, The University of Manchester Library has recently digitised the renowned series of Melland Schill lectures on International Law.
Hosted by Manchester eScholar, otherwise unavailable primary resources are now immediately and freely accessible to students, academics, practising lawyers and legal advisers around the world, aptly fulfilling the international remit of the humanitarian legacy that established the series from its outset.
Researchers in the fields of politics, diplomacy and the history of international relations will also now be able to draw on these hitherto untapped reserves.
"Very impressive. Important topics for the most part and good scholars."
Commencing in 1961 this prestigious series of public lectures on international law were delivered by a range of leading scholars and published by Manchester University Press, but have long been out of print and become scarce.
In partnership with the School of Law and MUP, The University of Manchester Library has now digitised the series to make them fully available to a truly international range of legal researchers for the first time.
Relevance
At the official launch of the digitised lectures in February, the distinguished international lawyer and former legal adviser to the Treasury, Sir Michael Wood, outlined their continuing scholarly value to an invited audience.
His address incorporated a perceptive commentary on the relevance of a number of the newly available titles and offered a fascinating personal insight into how legal writing is viewed by a leading practitioner and is available to watch online.
Sir Michael's speaker notes are also available to view as a PDF:
Sir Michael Wood Speaker notes.pdf
Revival
After a forty year hiatus the formal lectures recommenced under the auspices of the newly-founded Manchester International Law Centre. The first of these, "Are Existing States Sacrosanct?" was delivered by the noted South African International lawyer, John Dugard, in September 2014 and is available to view on YouTube.
This year's Melland Schill Lecture was delivered on 5 May 2016 by her excellency Judge Hanqin Xue, one of the three female judges currently serving on the International Court of Justice. Her address on 'The Cultural Element in International Law' centred on the ever-topical issue of the shifting relationship between local customs and practices - 'culture' in its widest sense - and its accommodation within international law in a globalised world.
The full text is available to view as a PDF:
The historical series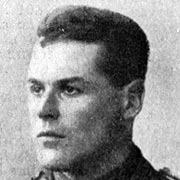 ‌The lectures were founded as a memorial to Edward Melland Schill, a promising scholar killed in 1916 during World War I, in order to promote comprehension of international law and implicitly lessen the possibilities for future conflict (through shared understanding and tolerance).
They were delivered to the general public in Manchester between 1961 and 1974, before moving solely to more extensive published form under the auspices of Manchester University Press, a series which continues to this day.
The early digitised lectures cover a fascinating range of topics from "Rights in Air Space" to "The Influence of Law on Sea Power."
They offer a window not only into historical concerns ("International Law and the Uses of Outer Space"), but into wide-ranging questions whose continued relevance remains all too apparent. Issues relating to "The Acquisition of Territory in International Law" and "The Role of International Law in the Elimination of War" have lost none of their currency and urgency today.